BEN'S BEEN GIVING GOLF LESSONS FOR MORE THAN 5 YEARS TO PEOPLE AROUND THE AMES METRO AREA!
He has given lessons from ages 5 years old to 85 years old! Sometimes new clubs aren't the answer to your golfing problems. The solution could be a quick 30 minute golf lesson!  Weather is never an issue since our store offers a launch monitor simulator when the weather outside is less than ideal. Year-round lessons are available for $50/30 minutes. Ben will help you figure out what your struggles are in a one-on-one session of 30 or 60 minutes. Or a package of 5 lessons for $220!  He can help you smooth up your rough patches whether you are a beginner/ junior or a scratch golfer/ pro! He will make sure you leave the lesson with a great attitude and mindset to make you be the best golfer you can be out on the course! 
If you have your own clubs just bring them along and practice with them, or if you don't have any clubs we can supply them here at the store and get you quickly into the game of golf! Want to become a better golfer? Call (515) 689-6284 and schedule a lesson with Ben Wagner to evolve your game!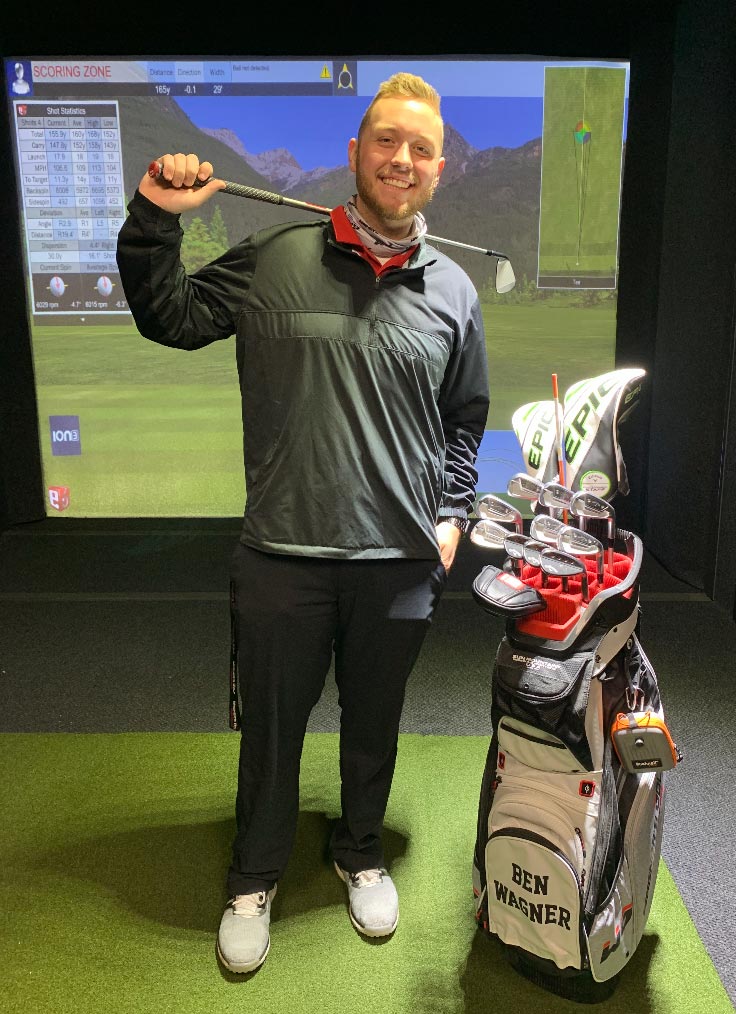 1 lesson for $50
5 lessons for $220
10 lessons for $400
GOLF LESSON SIGN UP - 30 Mins
We kindly ask that you sign up for golf lessons at least 7 days in advance. Thank you! 
$30 for 30 minutes for one single lesson