GPS DISTANCES
Distances to the Front, Center, and Back, guiding you to select the ideal club for your shot. Click the action button to call out the distances.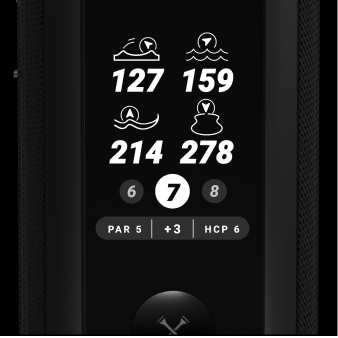 DYNAMIC HAZARDS
Identify hazards on each hole, arming you with all the information you need to play your best golf.
DRIVING DISTANCE
Measure each drive with precision. Let your Player+ announce your longest drives, proving to your buddies that you can bomb it.
SCORE DISPLAY
Experience a personalized scoreboard, keeping you updated on your standing throughout the round.
AUDIBLE FEEDBACK
Equipped with an audio assistant, hear audible callouts for Club Assist, Driving Distance, and Front, Center, Back Distances when enabled.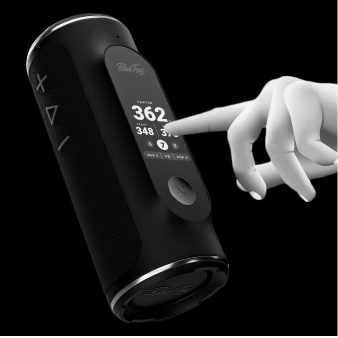 TOUCH-SCREEN DISPLAY
The Player+ makes it easy to swipe through the different screens with it's all glass premium touch-screen display.
IPX7 WATERPROOF
With an IPX7 waterproof rating, this speaker is primed to brave any storm — and even the occasional dive into the neighboring lake.
MAGNETIC STRIP
Designed with a high-powered magnet, this speaker securely attaches to any golf cart or MagHub.